Home
Welcome to my site!  I'm honored you would take one of your
irreplaceable commodities, your time, to check this out!
While you are here, you can learn about …
Kelly Davis, my mission statement and what I'm passionate about.
Set Free, Breaking the Chains that Bind You, my first book released in Jan. 2015

Glory to God Ministries, a 501c3 organization I formed in 1998

Our Businesses, for-profit businesses we run out of our home
Mission Statement
To change the landscape of eternity through words, actions, financial resources, and prayer
Thought for the Week
Gratitude is salve for our souls – for both the giver and the receiver!
It is actually an exercise in faith to be grateful for everything. Faith that is based on trust in the One Who promised to work ALL things together for our good and His glory to all those who love Him and are called according to His purpose. (See Romans 8:28)
This week practice intentional gratitude. Be sure to look deeper than the obvious blessings and express gratitude both to God and others that becomes a "sacrifice of praise".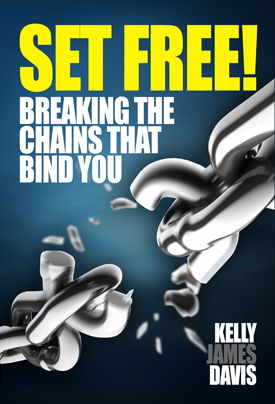 2.75 Shipping