Ministry
Mission Statement – To bring glory to God by sharing the gospel of Jesus Christ (The Good News) through our actions, words, financial stewardship and prayer. Glory to God Ministries is also a financial clearing house that supports other "good ground" ministries that:
* preach the gospel
* feed the hungry
* heal the sick and broken-hearted
* support pro-life
* care for the poor
* translate Scripture into all languages
* support women and children in third world countries
* support Israel
Glory to God Ministries is a non-profit, 501c(3), tax deductible organization formed in 1998 with a long term vision of having a retreat center that equips people of all ages with practical life skills such as how to manage money, physical health, personal relationships and spiritual growth in order to lead a Christ-honoring, debt free, fulfilled  life. While this dream is still forthcoming, The Davis's have held four retreats at Billy Graham's Cove in North Carolina.
The ministry has put up three large billboards in the Dallas area on major freeways and in the Quad Cities (where they currently live) encouraging people towards a personal relationship with Jesus Christ.
Now that Kelly is semi-retired, she has more time to devote to teaching, speaking and training in the areas God has blessed her with skill and success. She conducts weekly conference calls, Keeping God First, on Wednesday mornings at 9:30 Central Time on the conference line 712-432-0900, pass code 491451#. These calls are usually a book study and time of prayer for those on the line and are open to anyone.
Kelly and her husband Bill teach and mentor people in regard to finances and entrepreneurship. They have over 50 years collective experience in these areas forming and running many types of business from real estate, time management and network marketing. They teach Financial Peace University at their local church – helping people learn to live and give like nobody else (by becoming debt free, living within a budget and giving radically to bless others).
Kelly became an official speaker for Stone Croft Ministries in 2015 and travels throughout the Midwest sharing her testimony of how God freed her from being part of a religious cult for nearly 30 years. She is available to speak at churches and other organizations that may find her story insightful, helpful and interesting. (Check out TV interview)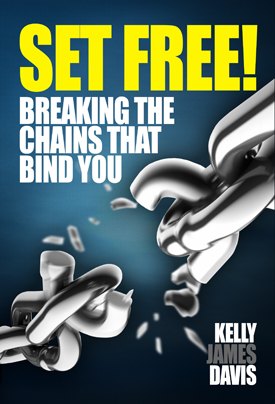 2.75 Shipping